Kitchen Video - Corner Base Magic Corner Unit.
RETURN TO THE PREVIOUS PAGE
We all dream of our perfect kitchen – one that's easy to use and move around in, clutter free and organised to perfection.

The kitchen is one the busiest areas of your home, which makes clutter inevitable. Try and organise it, don't cook not knowing where the next essential tool can be found – cooking should be enjoyable and stress free.

Is your kitchen the one where everything is stacked wherever it fits and nothing can be found when it's required?

Enhance that dream kitchen, maximize the efficiency of your space with our large selection of products, all designed to increase storage capability and keep everything together, then next time you can have the pleasure of knowing where you can find that 'missing' item when it is required.

There is an enormous choice, from base cabinet pull-outs and corner systems, drawer management, spice racks and cabinet door systems, larder fittings, under cabinet pull downs, cabinet wine racks, built-in towel, tray and bottle storage, appliance lifts and appliance storage – just too many to show.
You will be surprised as to how much space can be gained and how much easier it is to cook –
from just getting organised.


Kitchen Accessory - the Magic Corner Base Unit.
• KAMCUSC Magic Corner with anti-slip shelves.
• KMCUSC Magic Corner with chrome baskets.
• KMCUS Magic Corner with silver baskets.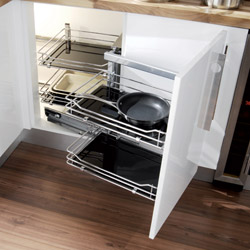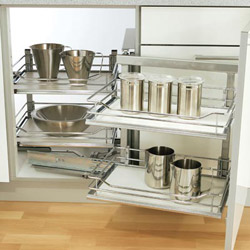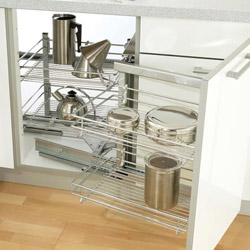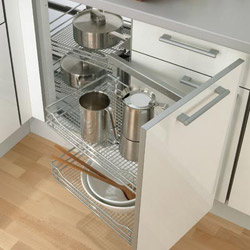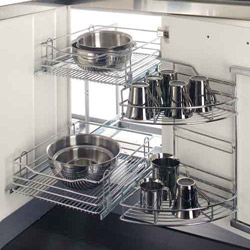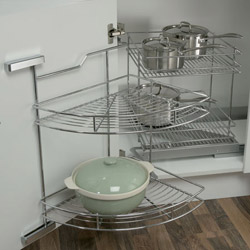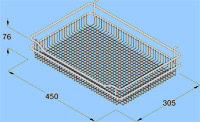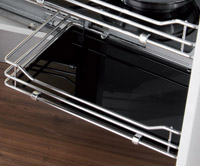 To view some more accessories go to - Kitchen Accessories

or for more videos go to - Kitchen Videos on Accessories.