Induction Hob v Gas Hob: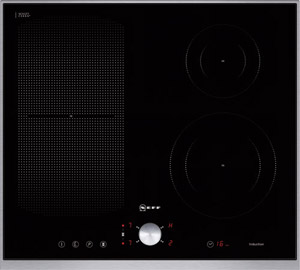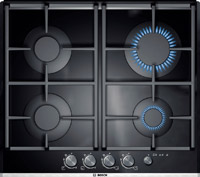 A silent revolution is happening in the kitchen regarding the hob, as induction hobs are slowly developing into a serious contender to the traditional gas hob. With gas prices continuing to rise at it's present alarming rate, alternative fuels are being sought by the domestic appliance user to reduce their utility bills.

Additionally, as the world turns to a more environmentally friendly attitude around the threat of further global warming issues, this 'new' technology is becoming more and more prominent in a bid to save the planet.
Watch this Video Cooking with Induction .... © Copyright De Dietrich Kitchen Appliances, 2010




Induction hobs are not new, they were first invented in the 1970s but first introduced into the domestic market in 1987, at the time they were too costly to purchase for most. Induction offers very little energy wastage so is very eco-friendly, as the electromagnetic field transfers its energy directly to the pan with no waste to the surrounding area.

Induction technology is based on the characteristics of certain metals when they are subjected to electromagnetic influences. Energy is achieved by transferring an alternating current through a ferromagnetic coil within the induction hob, this makes a magnetic field beneath the ceramic top of a hob and creates so-called eddy currents, which move the molecules in vibrations. When in contact with the ferrous metal of a pot or pan these vibrations are converted into heat which does the cooking. This technology only heats the cookware, whilst the surrounding area stays cool.

The heat from the hob surface to the pan is conveyed by induction, not conduction as happens with any other type of hob.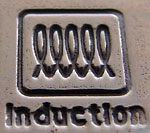 Safety features can include overheat and boil-over sensors (sometimes known as 6th sense) which senses the temperature of the pan and adjusts the power level to reach boiling point and pan detection sensors which sense when there is no pan above and powers-off accordingly, turning back on when the pan is replaced.

The hob will cool down as soon as the pan is taken off, although the hob will be warm it is heat radiated from the pan back to the surface, not generated directly from the hob surface as in standard hobs, this will be safer to touch and no where near as hot as standard electric or gas hobs.

As the magnetic field heats up the saucepan you will have to look at your pans. They might require replacement as you'll need to use 'ferrous pans' which means they need to made from iron or steel, some aluminium pans do have a ferrous core in the base which allows them to be used – as a guide if your pans stick to a magnet, they'll be fine. If you have new pots and pans look under the base and see if you can see the image to the right.

According to the GfK Group (a leading market research and consumer insight agency) the growth of induction hobs had increased by 170% since 2005, making induction the fastest growing fuel category.

Trade figures from 2008 to 2009 showed that when the hob market was flat at 0% growth, induction sales increased by 11% at the expense of some electric but mainly gas hobs. Gas hobs in the year ending January 2010 were down by 14%, electric hobs have had a smaller decline, however Induction hobs have again showed growth throughout 2010.

The latest figures as at year ending 2011 show that although gas hobs still take the biggest share of the market by volume (but only just), gas hobs are down by -2.8% while electric hobs are up by 1.7% However the induction hob is up by 19.6% This proves that the increase in Induction sales is a major buying trend not a fad.

The AMDEA (Association of Manufacturers of Domestic Appliances) have quoted that in 2011 for the entire 12 month period, sales of electric hobs surpassed those of gas hobs for the first time ever, and this new trend is in the main due to the rapidly growing popularity of Induction hobs.

Atag kitchen appliances have quoted "Sales of Induction have now overtaken sales of traditional ceramic hobs, and represent nearly 40% of total hob sales.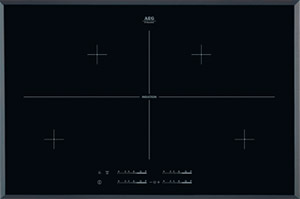 Cooking times are on an average two to three times faster than a standard gas hob and is 90% efficient compared to 55% with gas.

Using induction hobs is fresher, cleaner and more healthier because there are no combustion fumes from burning gas and safer as there is no gas to leak. There is no possibility of carbon monoxide poisoning and the wasted excess heat being generated into the working space, creating a hot 'tiring' kitchen as in gas.

As the only heat at the cooking surface is that which comes from the pan, spills don't burn onto the ceramic surface and mark as in standard traditional electric ceramic hobs, and there is a lesser chance of skin burns from the cooler surface.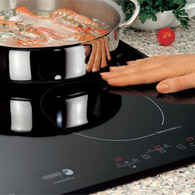 Cooking purists will always hold gas hobs very close to their hearts, as flames give more effect when giving demonstrations also old habits are often hard to change, but induction is rapidly changing kitchen requirements. The traditional method of heating up a pan and cooking with gas especially with the high degree of control over the heat has always been its prime advantage. However, we are now living in an ever–changing world, where people are increasingly dependant on technology to make tasks easier. Induction hobs can do just that, especially as they are more than twice as fast as gas equivalents when it comes to cooking.

Induction is also an ideal option in areas with no gas supply, with the advantage of no added installation costs and cheaper running costs than gas, but still gaining quicker cooking times than gas.

Some top chefs in large hotels have already changed from gas to induction and have had no regrets, they state that one of the nicest things is having large energy savings and a cool kitchen, and the units are easy to keep clean with a little soapy water.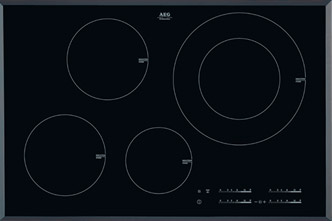 Speed, is now very important in the 21st century lifestyle. As in many other different aspects of everyday life, where there is an improved method to allow for quicker and more efficient cooking, allowing you to save more time to other everyday busy schedules, it will be a more sought after option for the kitchen of the future.

Manufacturers are also developing induction grills, griddles and wok facilities, along with TFT touchscreen technology, so the kitchen of the future will have a lot more to offer.

One disadvantage with induction hobs of the past, was that they were more expensive than gas to purchase, but this is changing rapidly and now the prices start at the same level as a quality gas hob. Whether zoned or zoneless, there are many options available, with the award winning De Dietrich DTiM 1000C Piano 'Zoneless' Induction hob at the very top.

The future of induction hobs looks very secure, they could become even more readily available as every new model brings out further advances with yet lower costs. In the meantime gas prices continue to rise, at its present alarming rate of large increases, induction will be the best option based on running costs alone.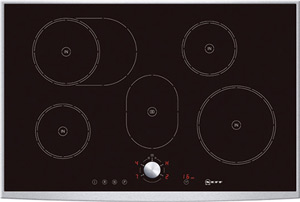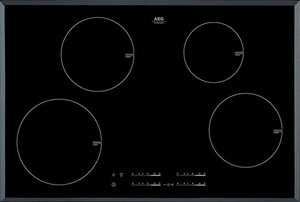 Here at Dream Kitchens our experienced designers can help you make the right choice for both you and your home.
---
Share this page: